Telling Your Truth with Comedy (Spring 2022) (Online)
05/11/2022 - 06/08/2022
Category
Class
Admission
$299.00 - General
$249.00 - New Student
$239.20 - Early Bird Special
Location
Online

Summary
Sessions: 4 Wednesdays
Session Dates: May 11, 18, 25
Jun 08
Session Time: 6:00pm - 9:00pm Central Time
Description
Telling Your Truth with Comedy (Spring 2o22)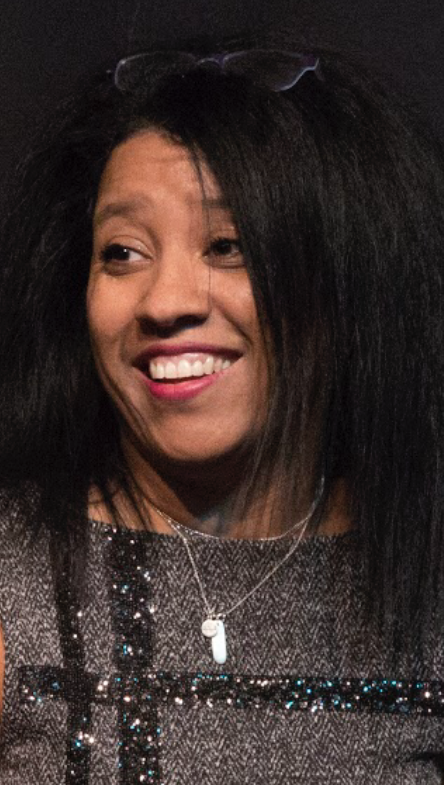 May 11 - Jun 08
6:00pm - 9:00pm Central Time
Instructor: Dionna Griffin-Irons
Telling our truth is one of the bravest acts we can do moment to moment, especially for writers. We need to give ourselves permission to say the thing that we fear so that it has no power over us. --Dionna Griffin-Irons
All writers run up against the fear and doubt that keep us from telling our stories, especially when writing about personal experience. All too often we play it safe (or don't play at all!) on the page. We stay in our heads instead of exploring the infinite possibilities of where truth lives – in our bodies and in relation to others.
Telling Your Truth is an immersive online experience that allows writers to experiment with low stakes improvisation and guided peer discussion, to reveal the high stakes truth on the page. Taught by one of Second City's best mentors, Dionna Griffin-Irons' TYT delves into simple scenic exposition, 4 W's (Who, What, Where and Why), as writers share their creative impulses with a variety of fun, creative risks – including impromptu scenes, creating unforgettable characters, and crafting unapologetic rants from the comfort of their home!
Breaking the pattern of solo writing, writers will interact and connect in a variety of exercises that fuel memory, truth and spontaneity. Classes consist of lecture, personal storytelling, writing prompts, and weekly discussion of excerpts from favorite contemporary writers and satirists. A portion of class time is devoted to experiential discovery from improvisation with peers. Interactive breakout rooms will be used for peer to peer feedback and improvised exercises.
Dionna Griffin-Irons is a multifaceted producer, writer, and advocate for Diversity and Inclusion. Her work has been instituted at the legendary Second City comedy theatre in the U.S. and Canada. As a Second City Detroit alumna with 20+ years of experience as a performer, producer, and facilitator, Dionna has taught 200+ workshops at colleges, women's shelters, corporate boardrooms and worked with the United States Embassy in Norway and Latvia introducing improv as a tool for social change. Her inclusion work has appeared in Diversity Journal publication, on NPR, ABC, NBC, and American Theatre magazine (2019) along with numerous academic posts including a 2015 TEDx at the University of Chicago. Her 2014 published work can be found in Rowan/Littlefield's anthology "Women, Writing and Prison".@dionnagirons, dionnagriffinirons.blog
Classes will be held via Zoom. Instructors will send out Zoom invites one day before class begins. We encourage students to set up a Zoom account for themselves before class if they have not already to ensure when class begins you are able to jump straight into the art!
Sessions/Weekday

4 Thursdays

Session Dates

May 11, 18, 25
Jun 08

Time

6:00pm - 9:00pm Central Time

Notes

This course is ideal for writers of every level: beginner, intermediate, and advanced.

Classes Skipped: Jun 01